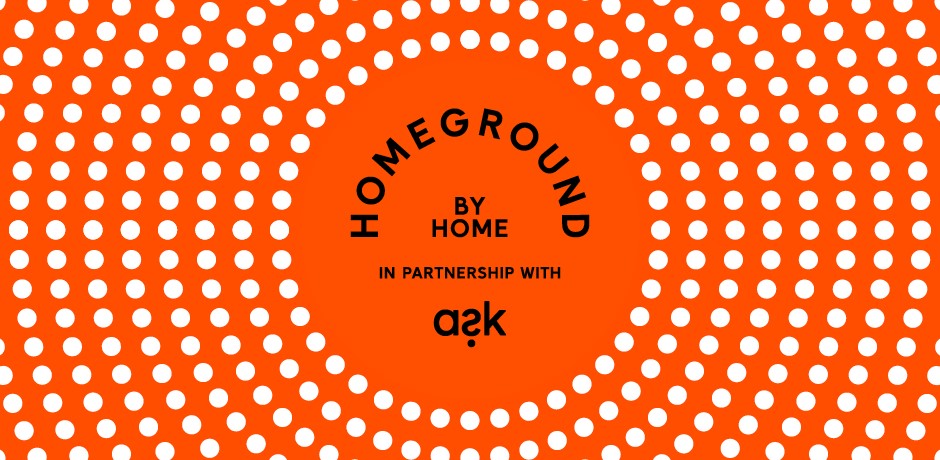 05 Jul 2021
Jackie Kay and friends kick off series of literary events at HOME's First Street outdoor venue Homeground
Acclaimed poet Jackie Kay will be hosting a series of events featuring some of Britain's most exciting and best-loved poets and musicians – plus in classic literary style there will also be wine and cheese!
The events, which feature Jackie alongside Lemn Sissay, Simon Armitage, Carol Ann Duffy, Suzanne Bonnar, LYR, Kathryn Williams and Keith Hutson, will take place in the intimate surroundings of the Ask Tent at HOME's outdoor venue, Homeground.
Homeground is just one exciting part of the Summer of events at First Street, Ask Real Estate's mixed-use neighbourhood combining offices, culture and entertainment, which also includes outdoor screenings of tennis, cycling and rugby.
Jackie Kay is a Patron of HOME, and has spent the last five years as the Scots national poet, known as the Makar. A theatre adaptation of her biographical tale Red Dust Road took place at HOME in September 2019, adapted by Tanika Gupta.
Her latest book, a biography of the blues singer Bessie Smith, was published in paperback in February, and was a BBC Radio 4 Book of the Week.
The first event, on Monday, 19 July, will feature Lemn Sissay who has also co-curated the Manchester International Festival exhibition Poet Slash Artist taking place in HOME's main gallery from Friday 2 July to Friday 16 July. Also appearing will be the blues and jazz vocalist and actress Suzanne Bonnar who appeared in Jackie's play Every Bit of It, based on the life of Bessie Smith.
On Monday, 2 August, Jackie will be joined by the current national Poet Laureate Simon Armitage and his band LYR.  And the event on Monday, 9 August will feature another former Laureate, Carol Ann Duffy, as well as singer-songwriter Kathryn Williams and poet and comedy writer Keith Hutson.
Tickets for the events cost £10 each, or £20 including a glass of wine and plate of cheese from Chorlton Cheesemongers.
The Ask Tent is sponsored by property developers Ask Real Estate, who own First Street and the future development site where Homeground has been built for the Summer.
The events are the first in a series known as Ask Mondays where HOME and Ask will team up to bring some of the most exciting names in literature, poetry and commentary to ask the big questions about the world today – be they serious, hilarious, or somewhere in-between.
Dave Moutrey, CEO and Director of HOME, said: "The relationship between HOME and Ask stretches all the way back our incredible opening weekend on First Street, so it feels very fitting that they are such a key part of bringing Homeground – and these events in particular – to the city."
John Hughes, Managing Director of Ask added: "We are proud to be supporting HOME this summer as they help to bring First Street to life once again from their unique surroundings at Homeground. This celebration of culture together with our open air events in Tony Wilson Place, means there's a warm welcome waiting for everyone."