Bringing work to life.
Life to work.
With a rich history and exciting future, First Street is your place to gather, work, live, and enjoy; a natural home for culture, creativity and success, it's where the big city meets and communities thrive.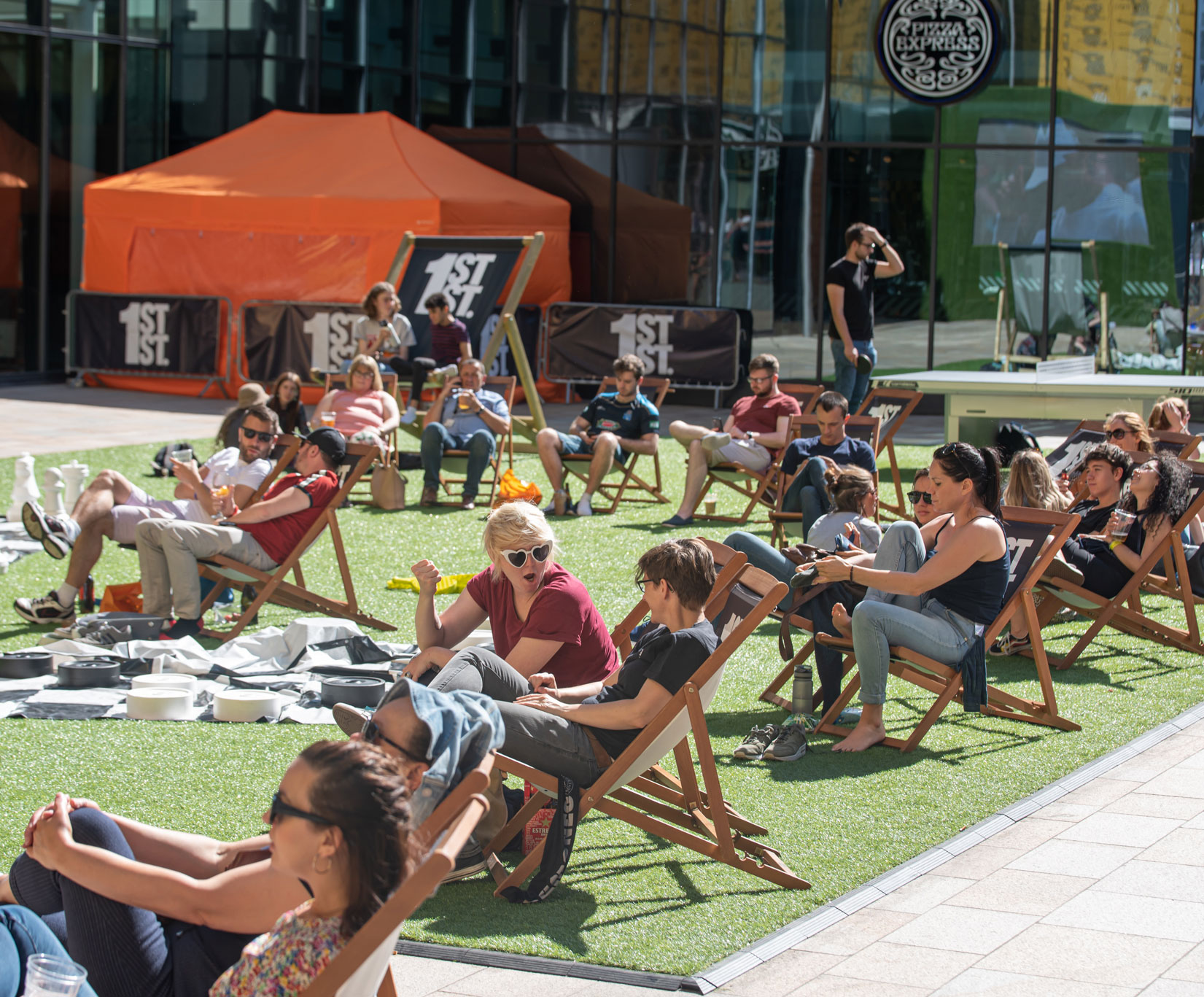 Sustainability 1st
We all have a part to play in protecting the future of our precious planet, so if you're looking to move to a place where you can help make a difference for everyone's future, look no further than First Street.
From beehives to bicycles and everything in between, First Street is a place where our commitment to sustainability is clear. At the heart of this is Sustainable 1st, our very own action plan aligned to Zero Carbon 2038.
Formed in Summer 2018, this proactive committee has now established itself as a driver for positive change in our local neighbourhood, to play our part in a wider vision to become a carbon neutral, climate-resilient city region.
With founding members including Auto Trader, HOME, Jacobs, JLL, INNSIDE by Melia and WSP, Sustainability 1st is open to everyone on-site, meaning as the development expands, so too will the group's strength as a catalyst for making a real difference for the benefit of our community and far beyond.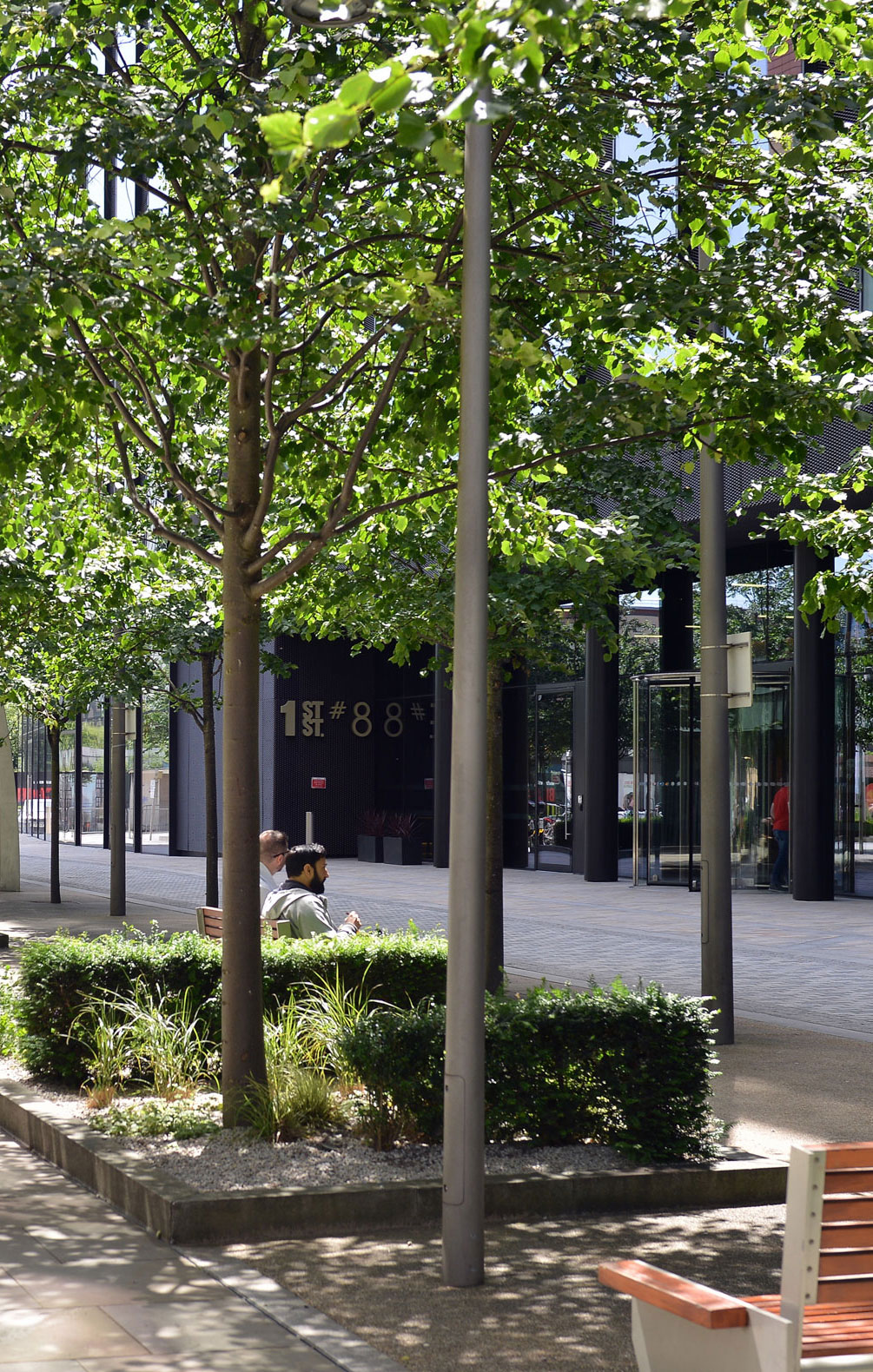 History
From 1825, the First Street site was home to the Gaythorn Gas Works for over 100 years. Gas production continued here until 1929, by which time the plant had become outdated and was converted to a gas distribution point.
What is now known as N0.1 Tony Wilson Place was first erected for the British Council which they occupied between 1992 and 1995. In 1997, BT leased the building until it was acquired and underwent a complete refurbishment in 2007, taking it back to its core and adding two floors.  This coincided with a huge remediation programme to prepare the remainder of the site for development, and with a Manchester City Council endorsed masterplan in place, the area is now established as the First Street neighbourhood.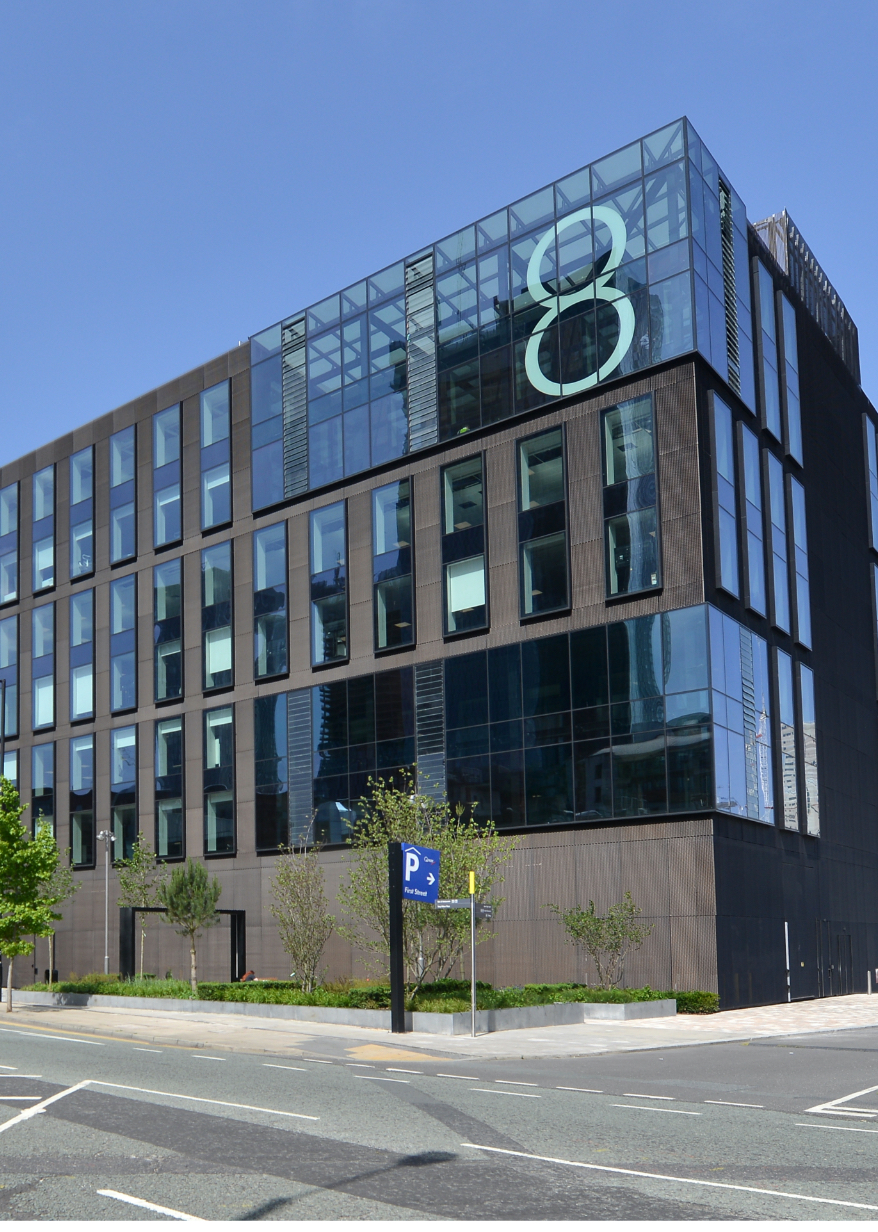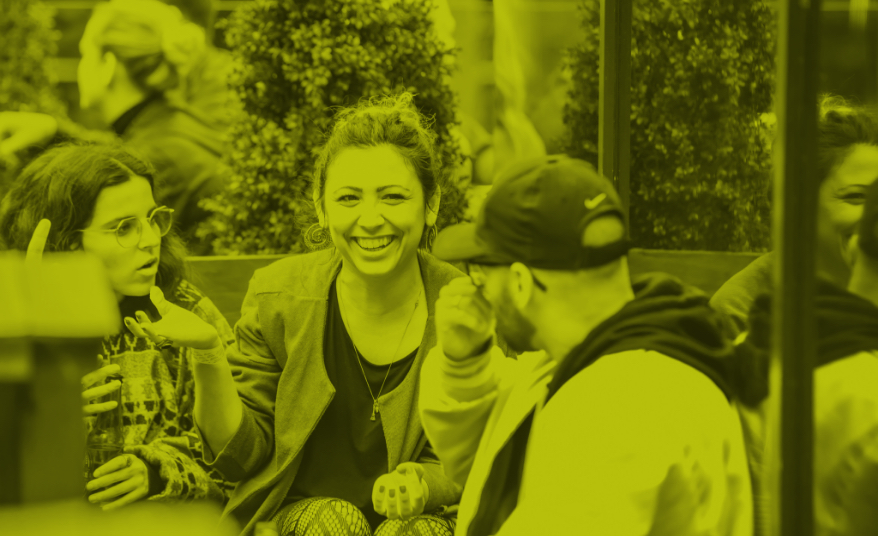 FUTURE
Building on the success of both N0.1 and N0.8, a further four phases of development are planned for First Street, providing an additional 750,000 sq ft of flexible and modern Grade A office space for businesses to enjoy.
Inspired by the 'winter gardens', these offices will also benefit from weatherproof corner gardens to be used as alternative working environments or collaborative breakout spaces. These stunning spaces will breathe life into the buildings both by offering a window onto the city and into the First Street environment, and importantly as healthy and attractive interior spaces for the people who work here.
Already home to some of Manchester's finest student accommodation at VITA, the long-term vision for First Street also includes the creation of high-quality residential developments that we guarantee people will be proud to call home.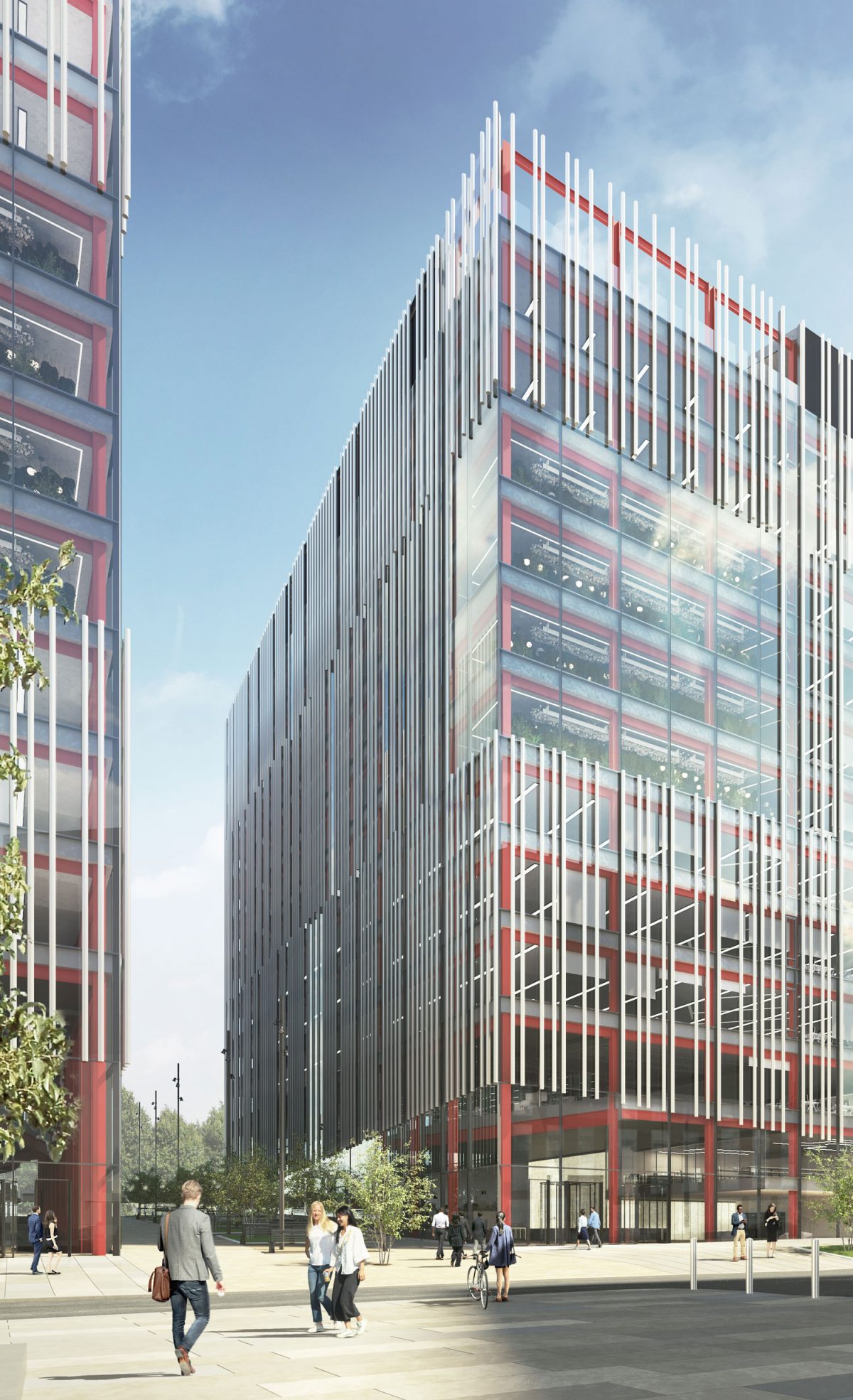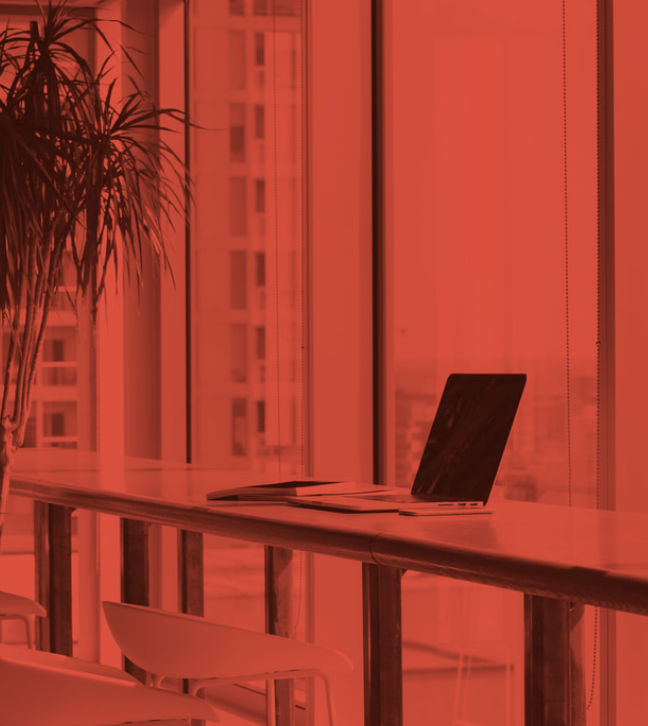 NAMES &
PLACES
More than most cities, Manchester has a long history of inventiveness, with many firsts and famous people who have shaped the city and its culture. We've chosen to celebrate just a few of those names, by making their memory part of the First Street fabric.