Manchester Pride will be taking over the brand new, outdoor venue, which was originally launched as Homeground this May by HOME. It is situated on Ask Real Estate's 80,000 sq ft future development site just next to the centre for contemporary theatre, film, art and music.
Head over to our article to find out more about what's happening.
AND head over to Manchester Pride Live site to see the full line-up.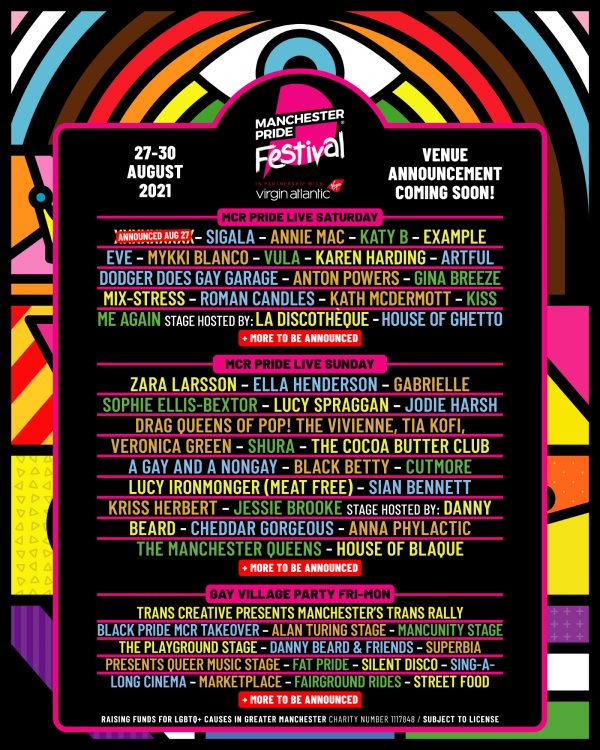 FOR MORE INFORMATION ABOUT THE FESTIVAL VISIT WWW.MANCHESTERPRIDE.COM.