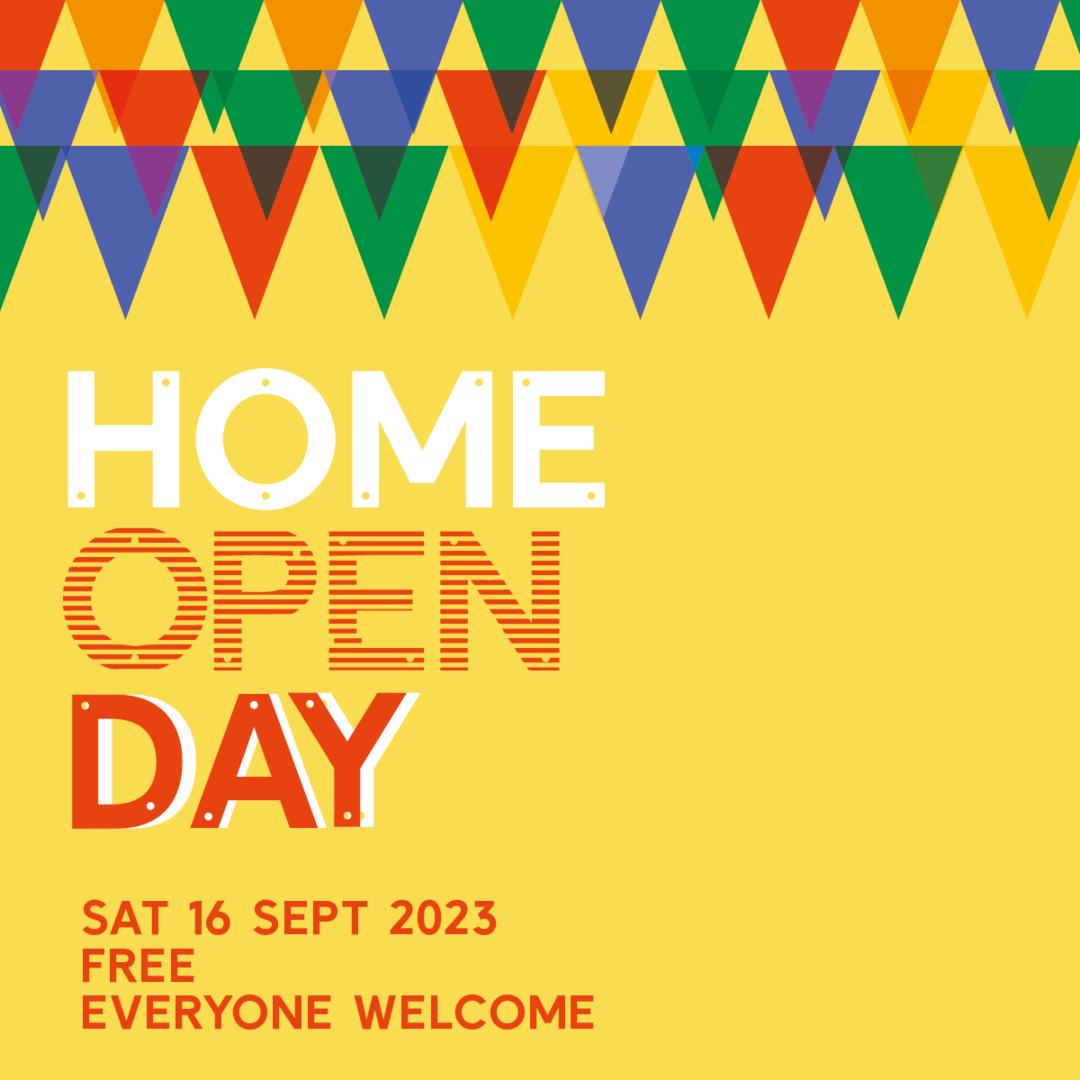 Sat 16 Sep 2023
We are excited to announce our first ever Open Day on Sat 16 Sep, offering a range of fun, free activities for everyone to enjoy. Join us for talks, displays, backstage tours, creative workshops, information sessions and quizzes, along with special food and drink offers in our café and restaurant. 

All of the day's events will be free, some activities are drop-in on the day, others are bookable in advance on our website.
Please see the individual event pages below for full details. There will also be a selection of pop-up activities and information points throughout the building.
Since HOME opened in 2015 in the heart of Manchester over four million of you have visited us, to see bold new and established theatre shows, experience great independent films from across the world, and see new art in our galleries, relax in our café and browse our shop.
Everyone is welcome!