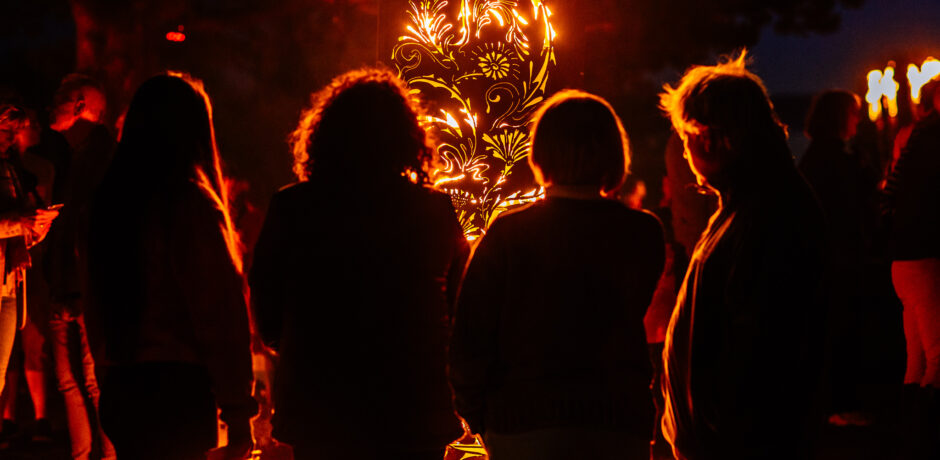 THE FIRE GARDEN COMES TO FIRST STREET.
Presented by Walk the Plank and part of the Oxford Road Corridor of Light, Ask is delighted to partner with HOME on bringing The Fire Garden to First Street.
This outdoor family experience will encourage visitors to wander through a series of immersive fiery installations and see sculptural scenes of flames and foliage cast a golden glow around the specially adapted former Homeground site along the Oxford Road Corridor.
The free event runs on 22 and 23 October from 6pm-10pm.
For the full programme, visit https://oxfordroadcorridor.com/corridor-of-light/