Summer of Sport screening schedule.
After much anticipation, First Street's Summer of Sport is back! Below is a round-up of all the sporting fixtures you can expect to see this summer at First Street.
This year we are doing things a little differently.
Due to current restrictions, the serving of alcohol is table service only and tables are available on a first-come first-served basis only.
Unfortunately, you are not able to bring your own, so if you do, please don't be offended if the onsite team ask you to finish up or move from the table, we are simply following government guidelines.
If you wish to order food and drink, our kind friends at HOME will be here to service your table. Please use their individual QR codes or ordering systems located on the table.
If you are here to just enjoy the sunshine and sport, please use the NHS Track and trace QR code.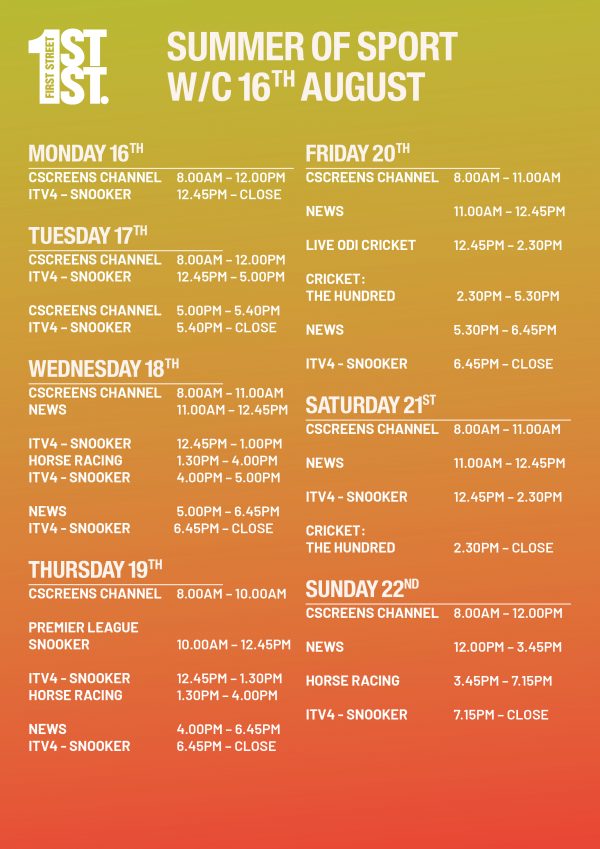 We hope you enjoy our summer screenings!