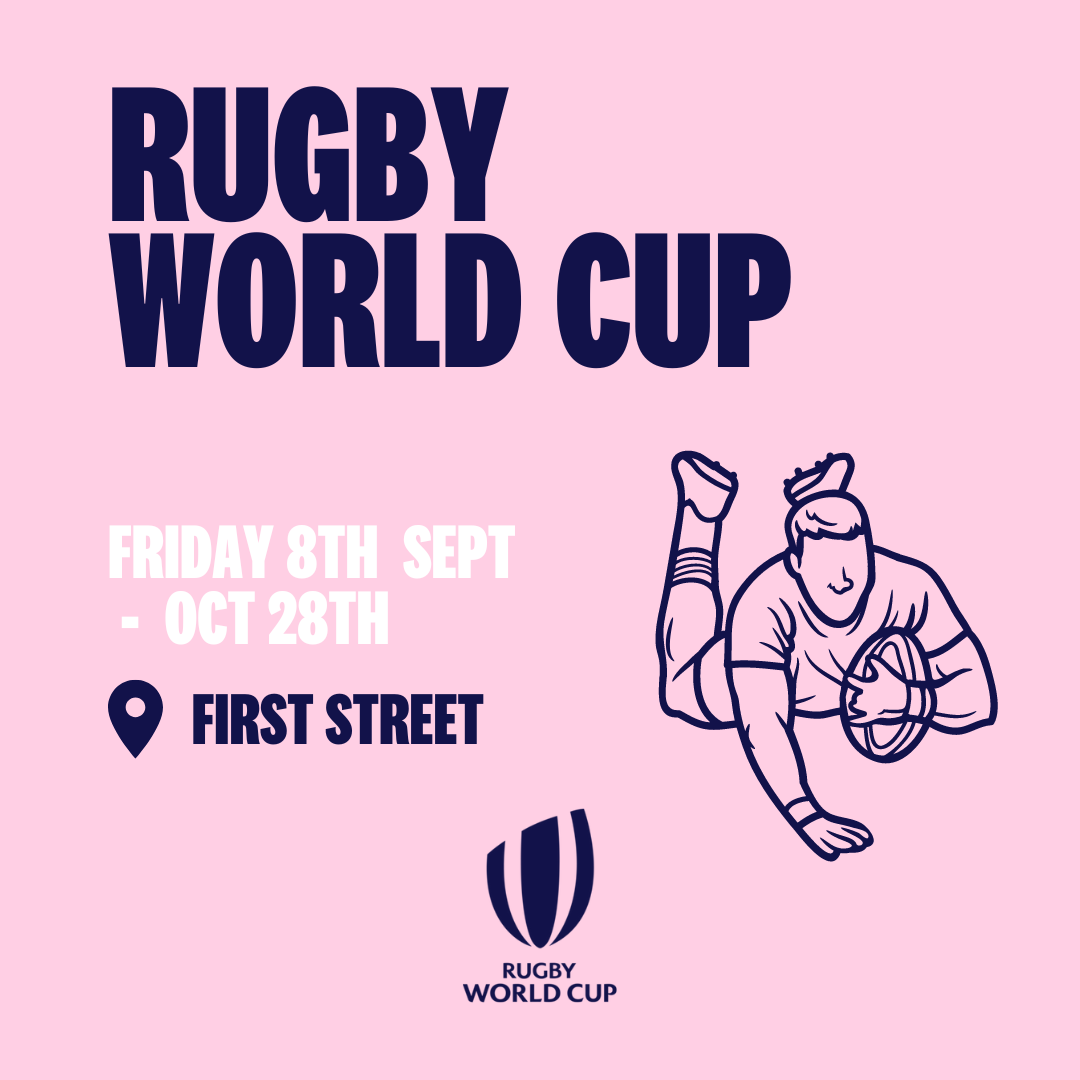 Our screen is back in Tony Wilson Place from Friday 8th September, and we're pleased to say we'll be showing the entirity of the Rugby World Cup!
But that's not all, we'll also be showing the Ryder Cup and Cricket World Cup.
Take a seat and enjoy more great sport at First Street.
Please note, where there are clashes in schedule, we will be showing the Rugby World Cup over other sports.